School Events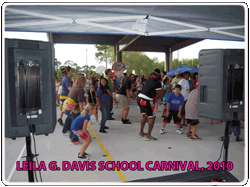 In the past 18 years Amy has performed as a DJ in Tampa for nearly 100 school events.
Hire a DJ for the following school events:
Proms
Carnivals
Walk-a-thons
Valentine's Day Dances
End of the Year Dances
And Fundraising Parties
Most importantly, Amy have been LEVEL 2 screened for access on school property. She is available to do your kids party or school dance, whether it is held on a weekday, or on the weekend. Please refer to our rates on the Book Now Page.
The key to a good school dance is to play a variety of current music, classic oldies, requests, and all the while keeping it tasteful. The dj will only use edited versions of top 40 songs. It is recommended to compile a request list of the top 20 most liked songs before the event. The goal is to create a fun, exciting, clean environment for dancing.
There are many "activity" songs and dances that can be played to get the students dancing and interacting with each other. Students of all ages love doing line dances and often times the chaperones will join in.
Great Dance Songs Including:
The Cha Cha Slide
Cupid Shuffle
Conga Line
Chicken Dance
Cotton Eyed Joe
Electric Slide
Macarena
Hokey Pokey
YMCA
Thriller
Jump on It
and more.
Check Out some of the Elementary, Middle, and High School dance testimonials below.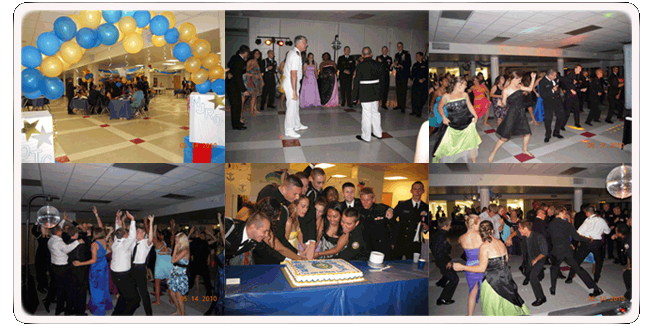 Amy has been djing the ROTC dances twice a year for over 10 years now. She always does a fantastic job of getting the students dancing and having a great time. She is very reliable, professional, and keeps the price affordable for us. We appreciate her years of entertaining us and look forward to many more. Commander Larry Richardson, ROTC – Dunedin High



Amy is one fine DJ. For several years she has performed for our Valentine's dance and the kids absolutely love her and ask for her each year. Parents and students both have a great time. It is one of our most successful family nights of the year, one that brings the biggest turn out of parents.

Sheryl Miller, Community & Family Relations Liaison – Pinellas Central Elementary




We have hired Amy to dj many of the dances we hold at our school. We often have dances for our 3-5 graders and she does an excellent job of playing the songs they like with the lyrics we are comfortable with. The students love the lighting effects and that she will play their requests. We love that she only plays the requests that are appropriate for our young students. It is always a good time and we highly recommend her to any school.


Sonia Coleman, PTA – Booker T. Washington Elementary