Hire Tampa's Mobile DJ For Your Birthday Party
You have found the perfect birthday party entertainer – whether it is a sweet 16 or a super 60th. Look below for some recent photos of a sweet 16 party. The room was beautifully decorated and they had plenty of sweets to eat. However, without music that appeals to the age of your crowd, your party could be a bust. I have over 7 decades of music – able to accommodate anyone's request and keep the party hopping.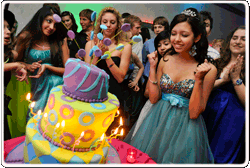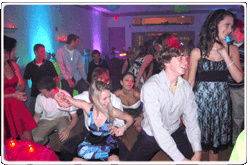 A good tip for planning a fun birthday party is to go with a theme. It will all come together – the decorations, food choice, wardrobe, and music. Themes are fun for everyone and make your party different than the average get together. Hiring an event decorator will eliminate a lot of the work in putting together your theme, and ensure that every last detail is in place. There are two event decorators recommended on my vendor page. They do an excellent job of creating the ideal party look.
Your choices for birthday party music are limited only by your imagination. The only guideline I would caution you about is that you want to entertain your guests, not drive them away.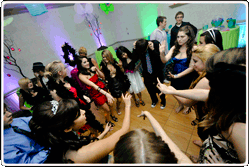 It's an added bonus if the music compliments the theme of the party. Whatever type of music you decide on, remember that this form of entertainment is a gift to your guests, to add to their enjoyment of your event.
Watching your youngest and oldest relatives dancing and getting it all on video are memories you will treasure for a lifetime.