Tampa's Mobile DJ for Any Occasion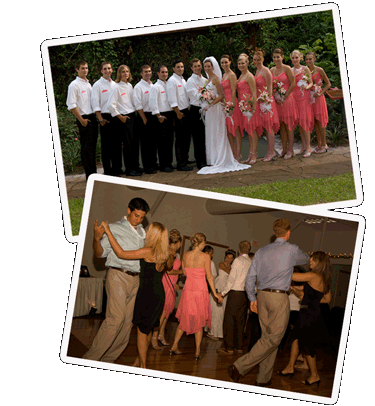 Not that we are biased in the least, but the reception at our wedding was the best party/celebration we have ever attended.
We barely left the dance floor the entire night! Amy's great taste in music, sense of humor and her ability to lead the celebration without forgetting that it was our Big Day – all helped make our wedding incredibly memorable and fun.
She did an excellent job setting up with no "technical difficulties" during the ceremony or the reception. Her selection of music worked just right, keeping the energy consistently high and knowing just when a slow song was needed. We loved every minute of it!


Sarah and Marq Caughell, June 4, 2006